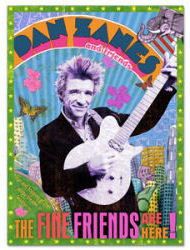 Are you a fan of Kids Place Live? No, well you should be! Kids Place Live is a Sirius XM Channel based in Washington D.C. I took the children to see a live Sirius XM show of MilkShake.
Become a Facebook fan of Kids Place Live!

Dan Zanes & Friends will perform in the Sirius XM Rumpus Room THIS coming Tuesday, 9/22 at 4 p.m. If you live in or around NYC and think you can make it to our Sirius studios for the show, email Mindy@siriusxm.com for the deets!
Hope to see you there!