As the proud winner of a new iTouch, I now get a glimpse into the world of iPhones. Until now I have been the kid with my nose pressed up against the glass. Ogling at all the fun things that iPhone users can do. Wondering how I will get my hands on one. Cursing the fact that Verizon does not have iPhones. Ranting and raving that when I upgraded my phone at the end of September, the Droid phones were not yet available or known about at Verizon stores. Fretting about the "Little Engine That Could Not" phone that I bought to replace my broken phone. Samsung Rogue, I'm sorry, you are no iPhone. I've seen an iPhone and you are no iPhone.
It would appear that a preteen and teen in my house have designs on my iTouch. I was about to download a piano playing app when my teen said she had already downloaded it. I wonder what else is on my iTouch?
I have not tried these apps, but wanted to pass them on to you.
Four of Scholastic' iPhone / iPod Touch apps for kids are part of a limited time price promotion! Included in this promotion — each reduced to $.99 from now until January 8th — are apps for Scholastic's most popular brands – including Clifford The Big Red Dog®, I SPY™, and WordGirl®.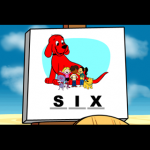 CLIFFORD'S BE BIG With Words: A great word game for kids who love Clifford and love to learn! Based on the best-selling books and popular TV series from Scholastic that airs Monday through Friday on PBS KIDS ® and online at pbskids.org, the app encourages early readers to build their skills in spelling, phonics and vocabulary as they spell words and are rewarded with pictures to show the words' meanings.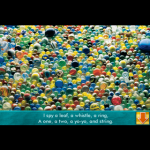 I SPY Riddle Race: Combines the classic I SPY search-and-find play with the appeal of board games and timed challenges. Inspired by the best-selling Scholastic franchise, I SPY Riddle Race includes 60 interactive puzzles and is ideal for kids who love I SPY or casual gamers who love hidden object games.
I SPY Spooky Mansion : Takes players on a hidden object adventure through a scary and mysterious mansion where the only escape is to collect keys by solving classic I SPY riddles and puzzles.
WORDGIRL Word Hunt: Behind every good hero is a good word! Based on the Emmy award-winning television series from Scholastic, the WordGirl Word Hunt app takes budding superheroes on an action-packed adventure to help WordGirl save the city from villains by using vocabulary words. Featuring favorite characters from the TV show that airs Monday through Friday on PBS KIDS GO! and online at pbskidsgo.org, players will save the day while learning over 100 word definitions in 40 rounds of crime-fighting gameplay.


Top Kids Games:
# 30 I SPY Spooky Mansion
# 41 I SPY Riddle Race
# 70 Clifford's BE BIG With Words

Top Educational Games:
# 38 Clifford's BE BIG with Words
# 93 WordGirl Word Hunt

Top Puzzle Games:
# 55 I SPY Spooky Mansion
# 64 I SPY Riddle Race
Go to Scholastic to purchase these fun iphone/itouch apps. I know I will!