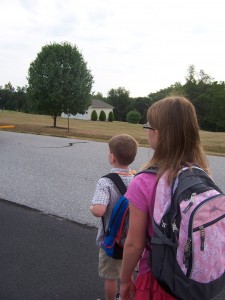 It's that time of year again. Time to get kids ready to go back to school. Time to clear out last year's backpack of papers and binders in time for this year's papers and binders. I'll let you in to a little secret…I'm not that organized.
In our family back-to-school shopping is a much anticipated event. My preteen and teen have strong opinions on what is acceptable for school supplies. We have had many a difference of opinion in the middle of back-to-school shopping.
I was invited to take part in the OfficeMax "Get Organized for Back-to-School" blogcast with Peter Walsh, Heather Wolpert-Gawron, Ana Picazo, and two students. Due to unforeseen travel woes, I was unable to participate in the webcast. Those bloggers who did listen learned some useful tips and strategies for organizing your home, family, and children for back-to-school and were inspired to kick-off the school year with everything in order!
I'd like to share the recap by OfficeMax and Peter_Walsh back-to-school organization tips from the blogcast with my readers:
TIPS FOR ORGANIZING YOUR HOME
1) Find the Vision you have for a Space
2) Make Organization a Family Value
3) Use the Right Tools for Great Organization
TIPS FOR ORGANIZING YOUR CHILD
1) Show that you Value Organization
2) Establish Clear Limits and Routines
3) Always 'Finish the Cycle' (Complete a Task)
TIPS FOR THE CLASSROOM
1) Establish Clear Routines
2) Involve Kids with Classroom Organization
3) Use Words, Pictures and Color to help Organize
As a thank you for particiapting in the webcast I received a box chockful of goodies from Schoolio-Von-Hoolio, a kid-centric school supplies line at OfficeMax. My preteen and teen could not wait to dig in and divvy up the supplies.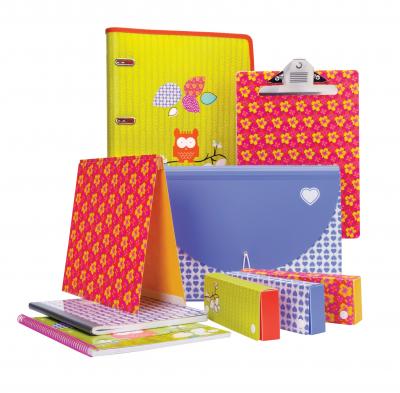 Want to connect with the blog panel hosts online?
· OfficeMax: Twitter.com/OfficeMax and School Supplies Deals
· Heather Wolpert-Gawron: Tween Teacher blog
· Ana Picazo: Finding Bonggamom