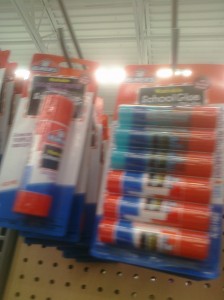 I looked at the calendar and my mouth dropped open. I have one starting school in a week and a half and two starting school in two weeks.
Question #1: Where did the summer go?
Question #2: How will I ever get everything done?
This is my 12th year of having a child in school. Longer if you count preschool. I should be more prepared. I should have the back-to-school engine running like a well oiled machine. But I'm disorganized. I lose track of dates. I get wrapped up in the here and now and lose track of what is ahead. Are you like me? Or are you super organized?
While I may be a little late to the game with buying back-to-school supplies, I'm the type of parent who is an advocate for my children and their schools. If my children have an issue in school, I will go to bat for them. The same goes for my children's schools. I want to be an active participant in the school community.
Since my oldest daughter's kindergarten days, there is one thing I have loved and that is volunteering. Whether it is chaperoning a field trip, cutting out red reindeer noses, or manning the bake sale table at a school fair, I want to be involved. But, I've also been in charge of scheduling those volunteers.
Recently, I was named as a VolunteerSpot Ambassador. I have been a part of VolunteerSpot since its inception and am excited to tell you about this fabulous organization. VolunteerSpot offers FREE Volunteer Scheduling and Sign-Ups. There are SIX good reasons to use VolunteerSpot's time-saving signup tool:
Easy to set up to schedule job shifts, food donations
Available 24/7 and accessible via smartphone for parents to sign up to help
Sends auto-reminders to remind parents about their volunteer assignment
Is clipboard compatible through the ClipBoard by VolunteerSpot for iPad
Many flexible ways to invite people to sign up: email, shared link in school newsletter, website link, and Facebook
Easy of tracking of volunteer hours, running reports, and exporting data
As a VolunteerSpot Ambassador I want to encourage you to use VolunteerSpot's time-saving tools as you schedule volunteers for the classroom, school events, and sports. And the cool part is that if you sign up I will earn money for my child's school.
I'm saving time, reducing stress, and getting it done with VolunteerSpot.com — YOU can too! VolunteerSpot's FREE online sign-ups make it EASY to organize people and things for most every event and activity. NO MORE 'reply-all' email, spreadsheet juggling, or clipboard sign up sheets!
Start Organizing at VolunteerSpot today using promo code VSA135 and you'll not only save time with whatever you're organizing — you'll be helping me earn rewards for my daughter's school. Don't forget to use my personal VolunteerSpot Ambassador Code: VSA135 when you sign up for VolunteerSpot here. For every new active organizer that registers an account using my personal VolunteerSpot Ambassador promo code I will get one step closer to earning rewards for my daughter's school.
Don't forget to Like VolunteerSpot on Facebook.
Follow @VolunteerSpot on Twitter.
I was not compensated to write this post. If you sign up for VolunteerSpot using my code my child's school will earn rewards. The views expressed in this post are my own. I follow the tenets of Blog With Integrity.