I'm not even the parent-in-charge this week and I am totally stressed out. My husband is Mr. Mom. He has been since school let out. It's a plus having a teacher for a husband. Especially during the summer.
He's doing laundry. Cooking. Getting it done. And, he's the designated driver of the carpool to camp, no less!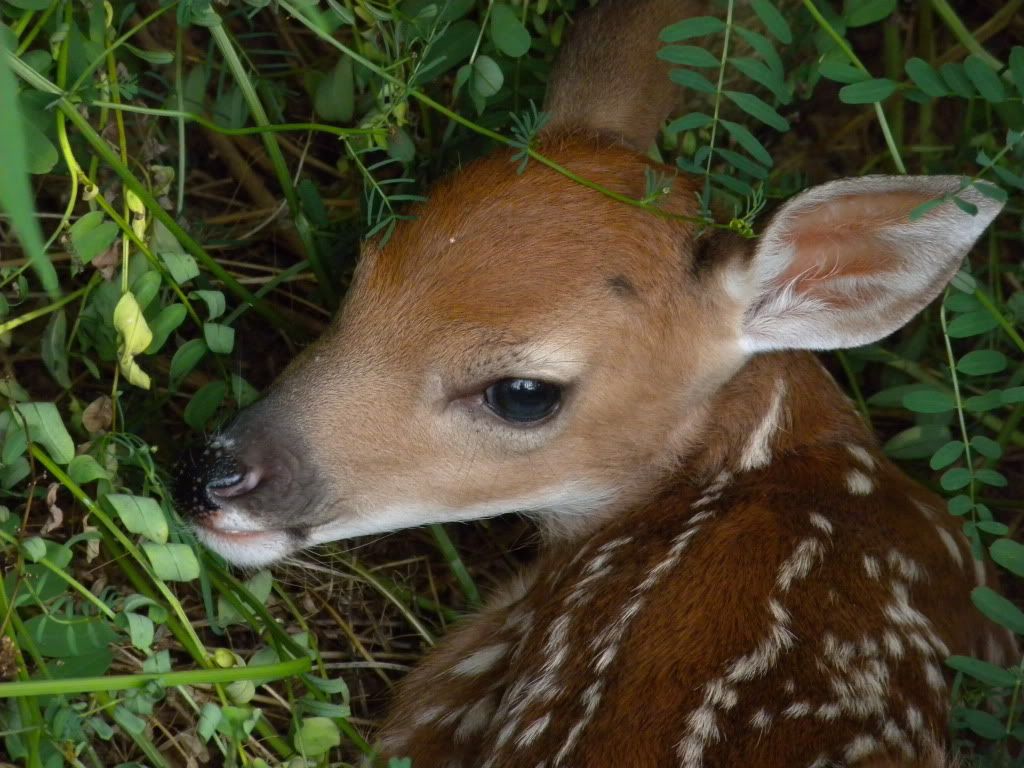 I am hooked to the computer working. I should be outside in nature…my husband found the above baby deer one morning this summer. It seems as though there are not enough hours in the day right now to get it done. To get everything done. To get anything done. At this point I would settle for crossing a few items of my to do list each day. Many days I sit and move from one project to the next with nothing to show for myself.
Today I tackled a mini crisis that I should have tackled a month ago. I'm just letting everything pile up.
Winners need to be chosen. Packages need to be shipped. Products have to be reviewed. Posts need to be written. And BlogHer!
BlogHer is two weeks from today. Yikes! I need to get my regular work done so that I can go to BlogHer to enjoy the fun and festivities.
Anyone else totally stressed right now??