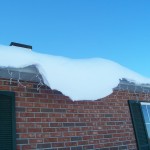 I love snow days! With a husband who is a teacher, snow days for our family mean a break from the routine of
– early mornings
– grumpy early morning risers
– cheerful early morning risers
– oblivious early monring risers
– picking a fight over anything early morning risers
– alarm clocks that ring and ring…throw in preteens who set their phones to ring to a tune…and you have a whole lot of ringing. Have I mentioned that between us we have 5 alarm clocks? All ring at different times.
– teens who come down to breakfast about 1.5 seconds before the school bus arrives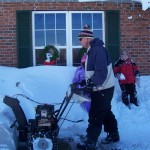 – unpredictable bus drivers
– backpacks, lunchbags, science fair projects, costumes for plays, PE uniforms…
– afterschool activities
– driving to hither, thither, and yon
– homework, let us not forget homework
– bedtime — the ever-popular bedtime!
So, for us a snow day is a little slice of heaven. A break from the everyday humdrum of racing about. A break…a well-deserved break.
Snow days = movies = snacking = napping for mommy and daddy