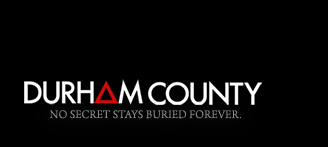 There's a new hit show in town. The show airing on the ION network –"Durham County." The show is similar to Desperate Housewives with a crime drama twist.
From the press release… The award-winning "Durham County" is a one-hour crime-drama series that follows the troubled world of Homicide Detective Mike Sweeney (Hugh Dillon, CBS' "Flashpoint"). Sweeney becomes personally involved in a murder investigation after moving his family to quiet suburbia for a fresh start when his partner is killed and his wife Audrey (Helene Joy) is diagnosed with breast cancer.
The critically acclaimed "Durham County," ION Television's first original series, premiered September 7th and will air Monday nights at 10 p.m.
For more information, please log on to: Durham_County.
In addition, check out the Durham County micro-site, Secrets to help you and your readers explore more of the show than what they see on the screen. On the site, you can check out the exclusive clips, sound bites, and photos. You can also upload your own secrets, view secrets from others, and send them to a friend.
Thanks to www.blogfriendlypr.com and www.sinuatemedia.com for the information about this new show.