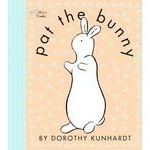 Reading is king in our house, or queen — I'm English, my husband is American, though. In England we are all about the Royals even if some of us disagree with the amount of money they get from the state.
When my oldest was a tiny newborn I was alone with her from about Day 6. I remember realizing that I did not know how to talk to a baby. I'd had very little experience with babies. I started by narrating all that I did for her — diapers, feeding. I realized that if I didn't talk directly to her that the house would be silent.
From her birth on we read her board books. It soon became her naptime and bedtime routine. Bottle, bath, books, music tape (I'm ancient), and bed. Her fave books: Goodnight Moon, Runaway Bunny, The Big Comfy Couch, Berenstain Bears
I loved the joy on my child's face when I read a story. It was precious time I could spend with them one on one or one on two when I had a baby and a toddler. I keep books in every room of the house except the bathroom and kitchen…not bathroom readers.
The library has played a huge part in our reading experience. Started going when oldest was 18 months old. Still going to library with 6-year-old. Storytimes allow children to hear someone else to read a story. Also librarians gave good ideas for felt boards and crafts.
I made reading a ritual by doing it every day without fail. I read when the kids brought me books to read, read at naptime, bedtime, and in the car when my husband was driving. Reading books was key in whatever time we had with the children. In fact, there were times when I preferred reading books to playing with my children.
My older two are readers. The oldest daughter took her SAT at age 13-year-old for the Johns Hopkins CTY program. She was accepted in to the program with High Honors in Reading. She loves book. As a little child, I was unable to tell her no to books. Ever.
My middle daughter is now a reader, but early on could not stay focused on reading. She learned to read, but never devoured books. By 4th grade she was whipping through books once she caught the reading bug. This year she was in the school Spelling Bee and on her school's team at the Battle of the books.
My youngest is reading. Early in his kindergarten year he showed great reluctance to read. He's the baby and he plays the helpless card. At some point a lightbulb went off and he jumped about 4 reading levels. He still likes to be read to by his sisters — Magic Tree House and Junie B. Jones are his favorites.
So, what books do you read to your children? If your children read by themselves, what books do they like? I'm looking for books for a newly minted boy reader.