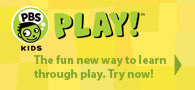 With the kid in school for the whole day, I'm missing the Sesame Street/PBS action. I'm a long-time watcher…started around age 4 when my family moved to America. Three channels — totally precable — black and white TV, even. PBS was a favorite of mine. Romper Room, too. I know that the Electric Company was also on — but I have no memory of that show.
Let's see if I can remember which characters were on Sesame Street: Big Bird, Ernie and Bert, Cookie Monster, Count, the Amazing Mumford, Grover, and Oscar, and oh, that's right Betty Lou. So, no Herry. No Rosita. No Prairie Rose Dawn. No Twiddlebugs. It was still a great show. Topical. Preschool on TV — in an era when many children did not attend preschool.
While I did not learn the alphabet from watching the show — I learned to read in England as an early 4-year-old — I did learn about how to treat friends, be respectful to your parents, etc. What I can say is that Sesame Street is as good a show in 2009 as it was in the late mumble-somethings.
PBS is always on the cutting edge with its outreach to both parent and child, as well. Click on this link for information on healthy eating, playground safet, and nurturing a healthy body image. http://www.pbs.org/parents/healthykids/