We are a Nerf family. With a kid, a preteen, and a teen, I struggle to find an activity that all the kids will enjoy. Minigolf? The youngest wants to goof around and not play according to the rules. Swimming? The teen doesn't like getting wet. Movies? What works for two kids, will be boring to the third kid. Games? Depends on the game…some games are too wordy for the youngest or too simplistic for the oldest.
Nerf! Nerf is our go-to toy. During the great snowfall of '10 we were trapped in the house for days. Days of parents getting in each other's way. Kids wanting to monopolize a screen. There was testiness. Pent up energy. A need to let off steam.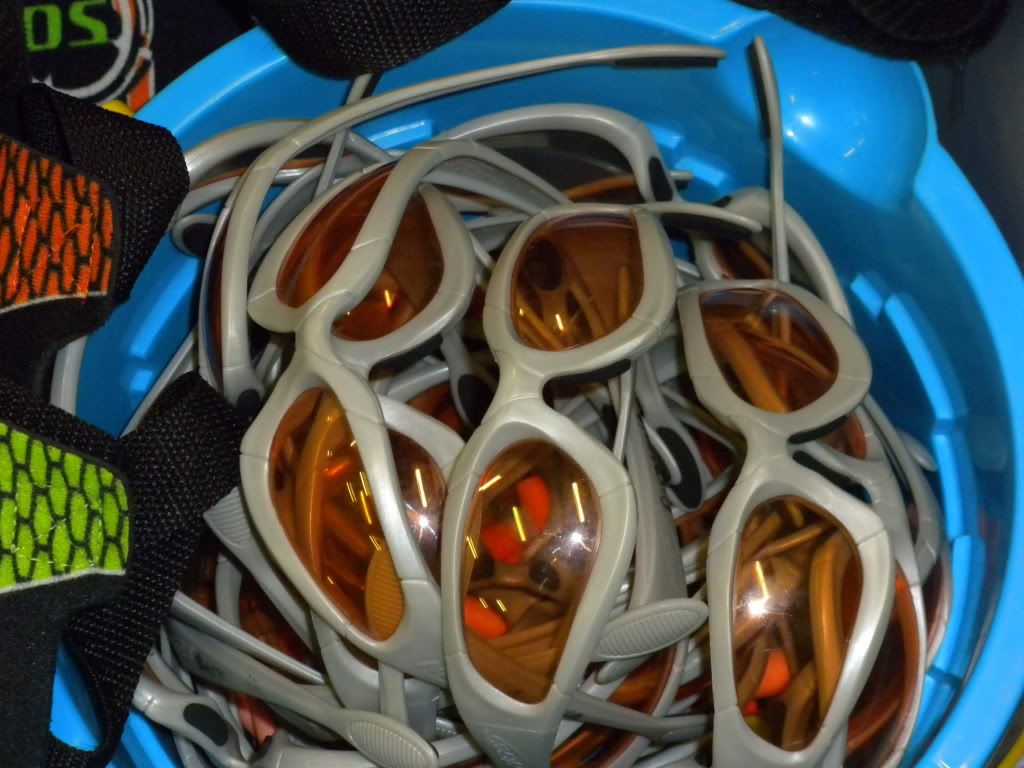 Enter Nerf Dart Tag Fury Fire.
Simply put this game is awesome. My son wore one vest while my teen wore the other vest. Both wore protective eyewear. With Nerf guns loaded with Nerf bullets they were ready to play. Upstairs. Downstairs. The playroom. Bathrooms. No where was off limits for these two.
Nerf Dart Tag Fury Fire Set features:

Don't let the action stop.
Keep up your hail fire of awesome blasting excitement with 10 dart pump action blasters.
Choose the green or orange blaster, put on your UVA and UVB ray protecting VISION GEAR glasses and start blasting away.
Hit the target zones on your opponent's vest and score points.
There's no pause in the game and no stopping the excitement.
Set includes 2 FURYFIRE blasters, 20 DART TAG darts, 2 scoring vests, 2 sets of VISION GEAR eyewear, and instructions for 6 official DART TAG games.
I have a Nerf Dart Tag Fury Fire set for one lucky reader of this blog! Leave a comment for each item listed below for the chance to win a Nerf Dart Tag Fury Fire set. Comment = one chance to win. Enter now!
Required Entry
– Favorite family game inside or outside. Leave a comment.
Optional Entries
– Subscribe to this blog via reader.
– Subscribe to this blog via e-mail.
– Grab my blog button, put it on your sidebar, and leave a comment. If you have a button, let me know and I will add yours to my sidebar.
– Follow me on Twitter.
– Tweet this giveaway: @MusingsfromMe is giving away @NerfNation Dart Tag Fury Fire set! Enter now: http://tinyurl.com/2c6rqsn!
– Fan me on Facebook.
– Follow @NerfNation on twitter.
– Fan Nerf on Facebook.
I was given the Nerf Dart Tag Fury Fire for review. The opinions expressed in this review are mine. This giveaway is open to U.S. residents only. Giveaway ends July 11 at 11:59 p.m.