My house is not what you would call neat. Our piles of paper sprout piles of paper. If the surface is flat — there will be a a mound perched precariously on top. The floor is littered with sports bags, clarinet, backpack, errant stuffed animals, and the odd lunchbox. Odd is the operative word if the lunchbag has been abandoned for a day or two. Vacuuming the floor can be an exertion as I have to move all fallen objects, wrangle unwilling kids to move said objects, and try not to injure my feet on Lego pieces. Have you stepped on a Lego? Ow and double ow.
My house would be a complete disaster except for the junk drawer. The junk drawer in the kitchen is neat as a pin. Want a screwdriver? Take your pick in the junkdrawer. Batteries? D? AA? Gotcha covered. Those right-angly steel screwy things. What are they called? Wait a minute my husband just walked in to the room. Allen wrench! I have 35 Allen wrenches ready for a marathon session of assembling furniture.
The junk drawer is a masterpiece of organization. I often open the drawer when I am feeling particularly overwhelmed with the mess. In the junk drawer everything has a place. The rubberbands are in one section. The clips have a little corner, too.
I wondered about testing out the Rubbermaid drawer organization set. I was sent a set by Rubbermaid. My junk drawer is a calm sea in the turbulent waters of our messy house. Would the 6-Piece Set make that much difference?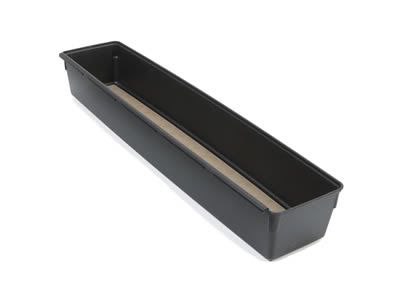 The drawer set was an improvement over my existing organizer. The 6-piece drawer set I tested consisted of 6 separate drawers. Each drawer has a nonslip surface on the bottom of the drawers. The 6 drawers can be interlocked. The drawers can be arranged in different configurations as the sizes of each drawer section varies. I can fit the 6-drawer set and a tray of assorted batteries as well as a small container of highlighters. I was able to change the configuration a few times until I got it right.
Full disclosure: I love Rubbermaid. Rubbermaid is the type of company I love. To illustrate…I purchased two trashcans in 1990 as a newlywed new home owner. The trashcans were coddled at our townhome…kept in a closet in our tiny fenced in yard. Our trashcans had a rude awakening once we moved in to our new home in the country. Every trash day our trashcans would blow off the driveway and roll in the street. The wind was fierce. It was a new neighborhood with few trees. After 15 punishing years, the two Rubbermaid trashcans were lidless, handless, wheelless, and in the case of one trashcan bottomless. After a call to Rubbermaid customer service I received a check to buy two new trashcans. Now that is a company that values customer service.
Rubbermaid has graciously given me a 6-piece drawer set to give away to one lucky Musings from Me reader! Leave a comment for a chance to win the 6-piece drawer set. One comment = one entry. Enter now!
Subscribe to this blog via reader. Leave a comment.
Subscribe to this blog via e-mail. Leave a comment.
Follow me on Google Friend Connect. Leave a comment.
Follow me on twitter. Leave a comment.
Fan my blog on Facebook. Leave a comment.
I was given a 6-drawer set from Rubbermaid. This giveaway is open to U.S. residents only. Giveaway ends March 31, 2010, at 11:59 p.m.