A few years ago I was desperate. In desperate need of time to myself. Time with adults. Time alone. Just time.
Two years have gone by since those needy times. I now have time. Time to myself during the day when the children go to school. Time to myself — not as much as I would like as my teen likes to stay up — in the evenings. Even time to myself as I wait for kids at activities.
What has not changed is my need for time with friends. Even in the times of infants, babies, toddlers, and preschoolers clamoring for my attention, I ALWAYS made time for friends. I joined a Book Club with the moms of my kindergarten daughter's friends. I struggled to get to the monthly get-togethers while pregnant and caring for babies and toddlers, but it was SO worth it. I made it a priority to go to the neighborhood monthly scrapbooking get-togethers.
My husband may groan and complain about the times I am out with friends — blogging or local or old work friends — but he understands that I need that time with other women friends. I need to chat…bond…vent…whine…be there for other people.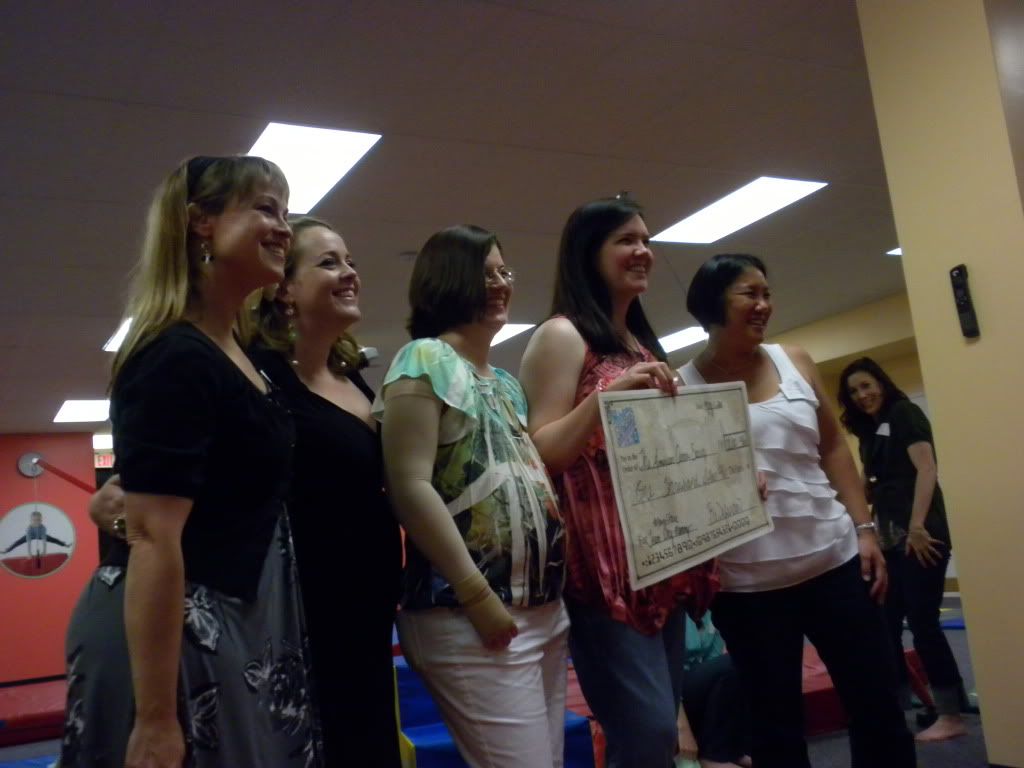 Saturday night was an opportunity to spend some much-needed quality time with blogging moms at #Momzshare. Truthfully I was tired from a busy day of lacrosse games, cleaning, laundry, grocery shopping, and ferrying kids to friends' house. I could have parked myself on the couch for movie night with the family. But, I didn't.
Once I arrived at The Little Gym in Silver Spring I knew that I was with my people. People who do what I do. Women who I can instantly bond with. Good times.
Saturday night was the second Momzshare event. I reconnected with old friends met this past year or so at blogging events, at conferences, and through twitter and Facebook. I met a few new people. I could have networked more. I should have told more people about DC CityMommy. I had a ton of cards in my purse. My tiredness got the best of me. But, you know what? It was good to have a "night off" with good friends even if blogging is my "work." You know what I mean?
Are you a local DC – MD – VA blogger? Go here to find out more about Momzshare?
I was given a swag bag by one of the sponsors — Bit Defenders. I had a taste of two delicious soups from SouperGirl!