We're in final week of the General Hospital Blog Tour. I am watching, DVRing, rewinding, reading blog posts, surfing the General Hospital website, and reading tweets. The tweets I am reading are from GH Ambassadors who are watching in real time. If you follow me on twitter, you might have seen me use the hashtag #ghmoms.
I tweet in a frenzied fashion. Sometimes I live blog the episode. Other times I tweet about my likes and dislikes. I tweeted once about how I thought Sonny should go to jail for the crimes he has committed. To me it was my honest opinion.
Uh no…apparently #ghmoms love Sonny. I did not expect such a backlash from a couple of fellow #ghmoms. One said "There would be no show without Sonny." The other said "Sonny is the show."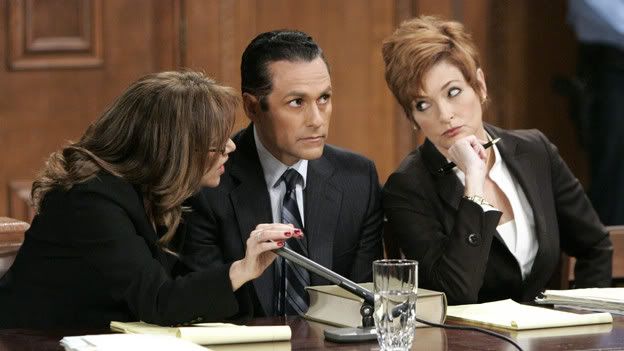 I know what I am like and I am all about people getting their comeuppance. Sonny is a bully. Sonny is a mobster. Sonny gets everyone to do his dirty work. Carly, Robin, his daughter, and others on the show bend to his whims. My lingering thought is what would the show be like without Sonny?
Now, I have to let you know that I am a General Hospital DVR watcher. In fact, in the dim, dark ages I was a General Hospital VCR watcher. Anyone remember VCR? Am I that old? I certainly don't feel that old. I'm not old, right??
Moving on. You would think that I would avoid reading the tweets in my tweet deck #ghmoms columns. Far from spoiling my enjoyment of that night's General Hospital, the tweets pique my interest. I'll read what Holly has to say about the Sonny/Dante drama. I'll ponder and cogitate and mull over what I think happened.
Later in the evening, I will badger my husband to turn General Hospital on. For years, he has been the watcher. He is steadfast and true. I have seasons where I come and go. As quick as a flash, my wavering interest turns in to a full-blown obsession with all that is happening in Port Charles.
I am a participant in a Mom Central campaign for ABC Daytime and will receive a tote bag or other General Hospital branded items to facilitate my review.