As the mom of a preteen AND a teen girl I am amazed at how much girls are influenced by negative talk and ads. Just one comment from a friend or frenemy(!) about their outfit, looks, or weight, and a girls' attitude will change drastically. The middle school cafeteria can be a tough place to hang out…just sayin'.
I don't remember being bombarded by scantily clad models, ads for weight loss pills, and media degrading to women in my teen years. Come to think of it as a teen in England at an all girls Catholic school, I barely thought of myself as a teen. I wore a school uniform everyday and had a few outfits for weekend wear. I have no recollection of other girls commenting on how I looked. Did I mention that I wore one pair of shoes to school and then changed in to another pair of schools once I got to school? We all looked the same in our brown pleated skirts, cream blouses, brown v-necked sweaters, and school ties.
Not so for preteens and teens today. My girls have each been teased over some aspect of their dress and appearance. The sad fact is that some girls need to make themselves feel better by teasing and belittling other girls.
I wanted to pass on some information to any moms of preteens and teens out there…
The Dove mission is to reach 5 million girls with self esteem programming by 2010. Since 2005, the brand has reached over 3.5 million girls globally. In fact, every time you buy Dove beauty care products your purchase supports the Dove Self Esteem Fund. This fall Dove launched the "Thank you for Making a Difference" program to thank supporters for building girl's self esteem and to invite everyone to share their stories about making a difference in self esteem.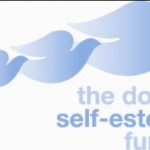 As a "Thank You for Making a Difference", Dove will donate $1,000 to a national charity that supports self-esteem around the Holidays, on behalf of all our self esteem supporters including you.
Musings from Me readers? Want to win a Dove prize pack? The Prize Pack features a Dove plush terry bathrobe, a Dove body wash, a Dove mist, and two True You guidebooks — one for Mom and one for daughter! Enter now! One comment = one entry.
– Leave a comment about what you have done to raise the self-esteeem of a girl in your life.
– Subscribe to this blog via reader.
– Subscribe to this blog via e-mail.
– Follow me on twitter.
– Tweet this giveaway: @MusingsfromMe is giving away a Dove prize pack and a mom-daughter workbook! Enter now: http://tinyurl.com/yabfsqy!
– Fan me on Facebook.
I was given the Dove prize pack and two copies of the mom-daughter guide as part of this promotion. Giveaway ends December 4 at 11:59 p.m. Giveaway open to U.S. residents only.