My husband is a creature of habit. He HATES change. Coach Dad is a mess when I do my periodic furniture rearranging. If a chair is out of alignment, he will mention the change over and over again. And don't even think about moving the colander from one cupboard to another. The fallout! He prefers to have everything just the way it was yesterday and the day before and the day before that…
I am on the other side of the spectrum. If Coach Dad is Mr. Consistency, then I am Ms. Change. I like nothing more than to tear apart a room while doing a thorough, in-depth lengthy cleaning. Now, if I kept up with my housework perhaps I might not have such a cleaning nightmare to tackle, see also dust bunnies under the couch. Coach Dad has more than once mentioned that our house resembles the ever-changing staircase in Hogwarts Castle.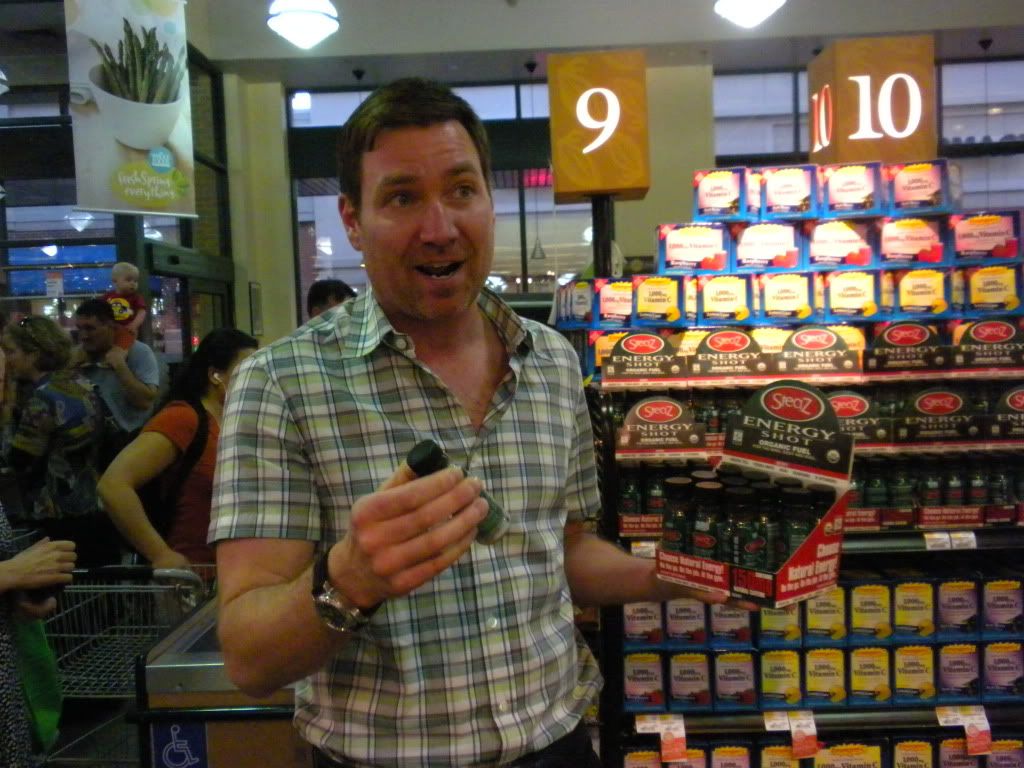 But, back to Coach Dad… Last night he tried a new drink. He and I are both Diet Coke drinkers…Diet Pepsi, too. We're not choosy. We buy what is on offer at Costco. I am a little more open to other drinks. I have been known to have iced tea or a Diet Sprite. He pulled out a Steaz Energy Drink from the garage fridge…and…liked it! I was shocked.
I was introduced to Steaz at Mom 2.0. My swag bag from MomImpact had a Steaz energy drink. I packed the drink in my suitcase to enjoy at home. The energy drink was a little strong for me, but I found the Steaz soda and iced tea I sampled last week to be refreshing and delicious.
Last week, I had a chance to meet Eric from Steaz at a dinner hosted by Steaz at Whole Foods in Silver Spring, Maryland. I chatted at length to Eric, who is one of the founding partners with Steve of Steaz, a Pennsylvania-based company. I asked Eric "Why Steaz?" — he said it was a cross between Soda and Tea.
I must admit that while I don't search for foods that are fair trade, if a food or drink is fair trade I will buy it. I have a harder time finding fair trade and organic products since I am about 30 minutes from a Whole Foods or similar store. I left this party with a few bottles of Steaz to try.
Steaz Regular sodas come in Orange, Root Beer, Raspberry, and Lemon Lime. I found the Steaz Orange soda to be reminiscent of biting in to a segment of orange. You know how the orange juice drips down your chin. That's what Steaz Orange tasted like to me. The Steaz Regular Sodas are about 90 calories per serving. I like that the ingredients are all natural and organic.
Steaz have a line of zero-calorie Soda, too. The zero-calorie soda comes in Raspberry, Orange, Blueberry Pomegranate, and Black Cherry. I'm waiting to try the Raspberry that is in the fridge. Better get it before Coach Dad or my teen find it!