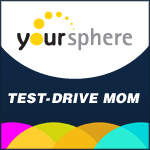 I wrote about our homework struggles. While most of the country's kids are skipping out of school, our county's kids are "still going and going" — like the Energizer Bunny. I complained about how much time we spend at volleyball tournaments. I even wrote letters to my kids. The post I need to write is about our summer plans. So here goes…
Nine years ago we joined a swim club. Back then I had a 2-month-old, a 4-year-old, and a 7-year-old. When our name came to top of the waitlist I strongly argued to my husband that we NEEDED to join the swim club. He was very much opposed as our children were young and taking all three children swimming was a two-person job.
I prevailed. We joined the club. Even my husband agrees that it was the best decision. The year after joining the swim club, the older two kids jumped in to the swim team. Best decision #2. Our summers for the last eight years have been dominated by the swim team…in a good way.
Our mornings are all about swim practice. Our afternoons are a little more unpredictable. Some days we stay at the pool — my youngest loves this. Some days we stay at home — my oldest loves this. Some days we go on a excursion — kids' excitement level varies! But, what do we do with the time when we are at home.
The kids would love to be plugged in all day long. Quite honestly some days I am plugged in all day long. So, I have prepared a plan…
The Musings from Me family plan for "use of anything with a plug."
Following on from the school year, there will be no TV before breakfast and swim practice on weekdays. On weekends, TV can be watched in the mornings.
Once swim practice is over, kids will play outside or inside.
If inside kids will ask permission for screen time only after summer workbook pages and reading have been completed.
Chores need to be done before screentime or "use of anything with a plug."
In the evenings, kids can watch TV if we are watching as a family.
If kids want to go online, permission will be needed from a parent.
Online use in our house could be PBS Kids, Webkinz, or Yoursphere. I find all three sites to be a safe place for my kid, my tween, and my teen. Yoursphere is a site that my teen used extensively during the school year. My tween is very involved on Yoursphere…playing games…racking up points…starting spheres or groups…and having a good time. My youngest is asking to join. I think I might sign him up this weekend.
Speaking of signing up for Yoursphere… Yoursphere is now FREE! Yay FREE!. Kids, tweens, and teens can sign up. Moms and dads when you are signing up your kids, be sure to use Code YSMC-0051.
Yoursphere has an exciting incentive for Musings from Me readers tied to my referral code! Anyone who uses Code YSMC-0051 to register on Yoursphere.com will be entered into a weekly drawing to win a $50 gift card. The Yoursphere Test Drive Mom with the most referrals above 200 will win a $1000 American Express gift card!
So, you can sign up for Yoursphere for FREE using Code: YSMC-0051 and we will both be entered in to a drawing for a gift card. Thanks for helping me have a chance to win the gift card!
I wrote this review while participating in the Yoursphere Test Drive program by Mom Central on behalf of Yoursphere. I received a free lifetime Gold membership on Yoursphere.com, Yoursphere t-shirts, and a $50 American Express gift card to facilitate my review.