From time to time, I like to share fun stuff with my readers…his is one of those times. Collective Bias — a PR company I happen to love to work with– is sponsoring the Cybher conference in London on June 1st, 2013. Which is cool…very cool…but the icing on the cake is they are taking one lucky Sofab (Social Fabric is Collective Bias' blogging community) member along for the ride. Collective Bias will select a winner who will receive airfare, 3 nights accommodations, and a ticket to the Cybher conference. And I want to be that winner! Fun, right? Also Collective Bias' Courtney and Kim will be going as well as several other CB employees. If you have spent any time with ANY of the Collective Bias people, you know CB is a class act.
So I am definitely applying to attend Cybher in London. You see I have two reasons for wanting to attend Cybher…one, I want to meet the growing UK SoFab community of bloggers and brands and two, I want to visit my home! That's right…I was born and raised a few hours north of London…in Manchester. Attending Cybher would let me learn about the culture of the blogosphere in the UK…while I have blogged for about 5 years…I'm very much a U.S. blogger though I would love to get to know my U.K. brethren.
I took my family a long with my parents to England a few years ago. I was so excited to show my children "Where Mommy grew up" and "Where Mommy went to school" or should I say "Mummy"! That trip was the first trip to England for my kids and my first trip back since the early 90s. The reason for the long time between trips is money. Simply put, traveling overseas is so expensive. There are the airfares, hotels, and of course, transportation. We scrimped and saved and made the trip happen for ourselves and our kids. My parents who had not been back to the U.K. since the early 200s joined our traveling party. The grandparents were VERY excited to see England through the eyes of their grandchildren.
Upon arriving in London, our first stop was the hotel…after a ride in a London cab…see photo above. We were EXHAUSTED…like toothpicks holding eyelids kind of exhausted. No sleep happened on the transatlantic overnight flight for any of us…except my 5-year-old who sang to himself for part of the flight and snoozed like a baby for the majority of the flight. When we arrived at the hotel, we took shifts staying awake so that our 5-year-old wasn't surrounded by sleeping people.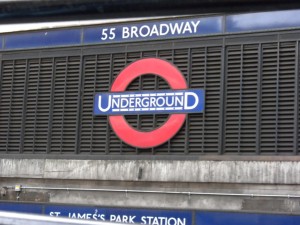 After a power nap once we checked in to the hotel room, we were ready-ish to start our trip. While the grandparents relaxed in their room, I met up with an old school friend for an Indian meal. I hadn't seen my friend since the 90s…so it was very special to spend time with her. Indian restaurants are as plentiful as Italian and Chinezse restaurants are in this country. Delicious food!
The day after arriving we ventured on to the London Underground at the Hammersmith stop…I don't remember what line it was on. Each day we took the London Underground to Westminster Abbey on day, Hampton Court Palace another day, the British Museum on yet another day.
One of our all-time favorite things to do when arriving in a new city is to take a double decker bus tour. My son was very interested in anything with wheels…buses, taxis, trains…it didn't matter he was in his element. We spent two days hopping on and off the double decker tour bus. On our last two days in London we visited the Tower of London…learned about beheadings, prisoners, and jewels…Hampton Court Palace…learned about Henry VIII, pomp and circumstance, and the Royal way of life…Madame Tussaud's…saw some amazingly realistic wax works of very famous people and some not-so-famous-because-they-are-British people…very fun showing my kids a place where I spend many happy hour as a kid.
Before we left London, we rode the London Eye. Wow! I was part enthralled…part terrified of heights…and part excited…all rolled in to one! After 4 days in London, it was off to my hometown. I was sad hat we couldn't stay longer but since our trip was only 10 days we had to budget what days we spent in which city.
Our trek to the north of England was GREATLY complicated by our lack of a rental car. A certain well-know car rental company let us down not once but twice…as we were a party of 7 we had planned to rent two rental cars, but sadly this company let us down. And so began our journey to Manchester then to Stratford-upon-Avon and back to London Heathrow by bus, train, and taxi.
To say that traveling by public transportation with 7 people, 13 suitcases, 7 carry on bags was a nightmare is an understatement. My plans to show the kids my old elementary school, high school, home, and places I loved from my childhood in Manchester became one single, solitary, long, and dificult bus ride to and from my old school. You know what they say about the best laid plans! Ugh! But at least we were able to see family for a lovely Sunday lunch, friends for pub grub, and of course, tour the home of my hometown soccer team…Manchester United! You see there is always a bright spot to any trip. My son was a little bored with some of the museums, but he LOVED touring Old Trafford, home of the Red Devils!
I was not compensated for this post, but this post will be used as my method of entry or the Collective Bias Cybher contest. The views expressed in the post are my own.