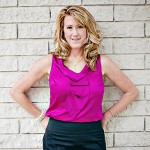 Blog posts, sign ups, and an announcement of a Twitter Party! But first…
Yoursphere founder and mom of 5, Mary Kay Hoal has a blog…not just any old blog. Mary Kay's blog is chockful of tips and news and advice on teaching parents how to help their children become good digital citizens. Mary Kay writes not only about Yoursphere, the free social network she created for kids and tweens, but also writes about…
Three ways kids can becomes good digital citizens
What the number concern is for kids AND their parents about internet safety
A disturbing Facebook game called Sims Social where kids as young as 10 can play risque games.
Setting the parental controls on your wii.
The Top Ten Ways to keep your kids safe online.
No adult profiles because Yoursphere is just for kids.
After you check out Mary Kay's internet safety blog for parents, why not check out all that Yoursphere has to offer parents and kids?
When you sign your child up for a free account on Yoursphere, don't forget to use my code… YSMA-JILL …during the registration process. Yoursphere is FREE to join…so no worries about membership fees. Oh, and after you sign up for a free account for your child, come back to this blog to leave a comment. I'll choose a winner every couple of weeks for a super cool Yoursphere Mom t-shirt!
Save the Date! Party with Mary Kay and @Yoursphere! Yoursphere will host a Halloween Twitter Party on Thursday, October 27, 6 p.m. PST/9 p.m. EST! Come join the fun. Learn about Yoursphere.com. Chat about how to keep kids safe online. And win some super cool prizes and Halloween candy! RSVP Linky is live! Stay tuned!

I am the Social Media Manager for Yoursphere. I was compensated to write this post. The views expressed in this post are my own. I follow the tenets of Blog with Integrity.