As a mom of three and a parenting blogger, I have spent a ridiculous amount of time on soccer fields, basketball courts, t-ball fields, gymnasiums, music schools, and many other venues. Why do I do this to myself? I do it so that my children will find the one or two or even three activities that they love.
As a child growing up partly in England, America, and Italy, I was given the chance to participate in afterschool activities. I'm not sure how many kids in the 70s/80s did afterschool sports. Probably not many. But my parents wanted to keep me active. I was a Brownie in the U.S., a Girl Guide in the U.K., and a Girl scout in the U.S. I participated in a YMCA class. In high school, I was in drama productions, the Legion of Mary, and the woodworking club.
My oldest did not do an activity until she was 18-months-old. Yes, I realize that that sounds ridiculous, but I was a freelance editor at the time and I worked during her morning and afternoon naps, and after she went to bed. At 18 months when she dropped her nap, I was at a loss and if I'm being honest I was devastated at the loss of work time. So, I immediately went in to overdrive. My mission to find at least on activity of both of us to do to make the mornings go faster. I discovered a Mommy & Me music class and storytime at the library. Both were a life saver for me. The other three mornings we did crafts, played inside and out, and watched Molly & the Big Comfy Couch.
By the time my oldest was 5 she had done Mommy & Me music, Kindermusik, gymnastics, ballet and tap, soccer, and a movement class. From K through 4th grade she did Daisies, then Brownies, then Girl Scouts. She played recreational soccer, basketball, and t-ball, and swam on a summer swim team. She took piano lessons. But, she really didn't love any sport or activity enough to continue to a travel team level. Note: We live between Baltimore and D.C. Around here if you want to play in high school you need to be on a travel (serious) team by 4th or 5th grade.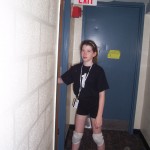 What to do? What activity would my child do if she had tried so many, but did not love any of the activities? As with any kid-realted, the kid has to drop the hammer on the decisionmaking. At 4 my daughter wanted to play volleyball like her dad. He was a intramural player in college and coached for the high school he taught at. She played a few seasojns of rec. Then tried out for a made a travel volleyball team. She's on her 4th season of travel team play. She's 5'1″ and very slight. Against the odds she found a sport she loves.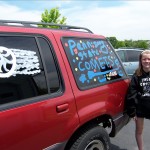 With my middle daughter, it was different. She loved all sports. We had to make her eliminate sports. One year she swam yearround, played volleyball, and lacrosse. Too many practices. She still swims yearround and also plays travel volleyball. She would do more but school work has to take priority.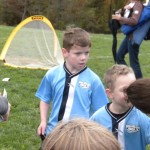 My youngest? Well, he is 6 and still dabbling. I have not let him do as many activities as his sisters. I want him to really express an interest in something before we sign up. So far he loves soccer and t-ball, but is so-so on basketball. I think we may try karate next.