…or at least I was last week and the beginning of this week.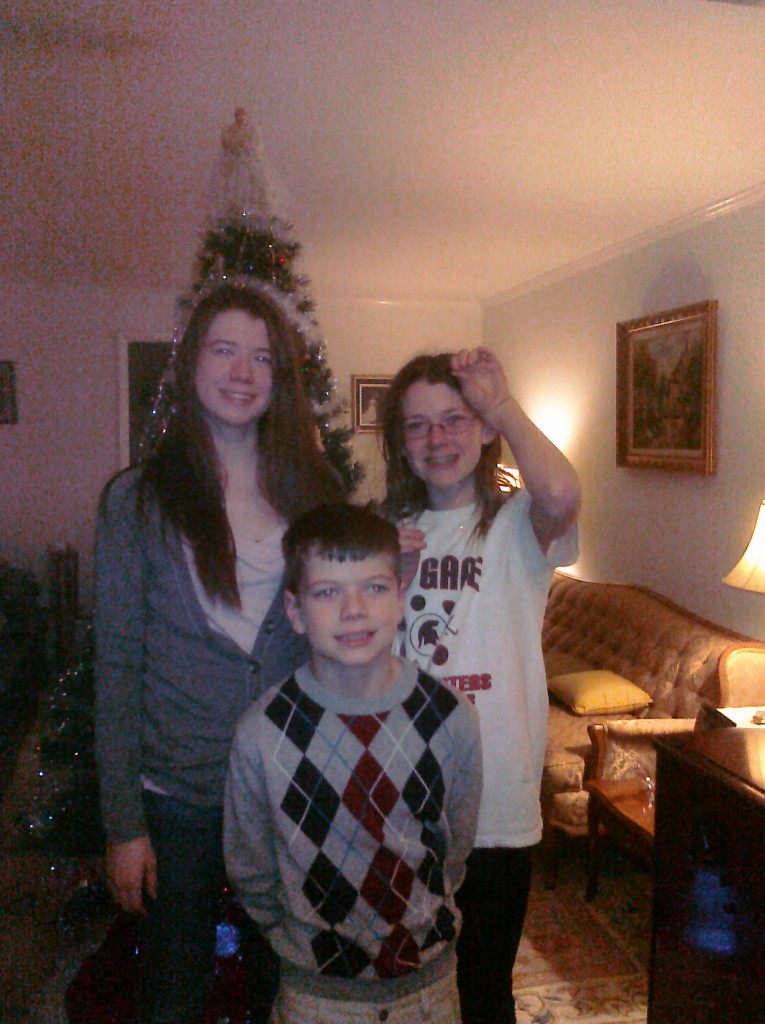 Let's see what happened to me:
I had chills leading to mild flu-like symptoms.
Developed a hacking, deep in my chest, yucky cough.
Had a case of constipation that was so painful. Add in hacking coughs and you can get a feel for the pain I was in. Sorry for the TMI.
Actually, had to beg off taking kids to a birthday party this weekend due to my general state of malaise.
Had to get my ask my husband to stay home from work to do the morning breakfast, get kids off to school, bus and car drop off.
Same day I had my husband play me in the morning, I completely forgot to pick my son up from school after sleeping all day. I had drugs in my system from the previous night's impromptu visit to the doctor. Still can't believe I forgot to pick up a child from school.
Dinner and practically every other meal since I got sick has been a thrown-together sort of mess.
Christmas? We're not ready for Christmas at all. Sickness and schoolwork and general family scheduling mayhem means that Christmas is not done.
Put the Advent calendars out on December 8 after I realized both should have been out December 1!
Ordered photo albums for the grandparents' gifts. One will arrive by Christmas and one just after. I'm sick about missing the shipping/ordering deadline.
Haven't ordered Christmas cards but I'm giving myself tonight as the deadline to order. Will mail cards Saturday or Monday.
Christmas #1 is practically decorated. Thanks in large part to the helping hands of the Tween-now-Teen and the Kid.
The Kid assembled the trainset all by himself. Demanded the Dad buy batteries from Costco. Added the batteries to the Christmas train. Here's a kid who is not about to let mom's illness, dad's illness, and his family's frantic-ness get in the way of celebrating Christmas. Sometimes we need to look at a holiday or situation from a kid's perspective, don't we?
Christmas #2 is another story. Not assembled. We abandoned the real tree a few years ago. Too many needles for our poor vacuum to handle. Christmas #2 is a vision in silver, which complements all the Star Trek ornaments. [Personally, I'm glad to get the ST ornaments off the tree. There's some a little un-Christmassy about having the Borg Cube and various Star Trek ships on the tree. Is it just me?]
Cushions, tree skirt, and table runners are in two large bags waiting to be hurled in the general direction of the couches, etc.
And finally the Charlie Brown, Snoopy, and Nutcracker ornaments that I display on shelves, mantle, and other surfaces…with a dust rag, a can of Pledge, and a bottle of Windex I should be able to tackle the layers and layers of dust after my daughter's concert this evening.
Still hacking a little today, but definitely in the land of the living. How are you today? And most importantly, are you ready for Christmas?