Don't let anyone tell you that height doesn't matter. I'm 5'3″. Height matters.
I have spent my life hitching up my pants. Wearing capris in the winter months as I don't sew. Looking at the hems on pants and thinking "I should sew these pants" and then drifting off to the 1 million things that I would rather do than hem pants. Buying boots with a highish heel to wear with pants that really need to be hemmed. Getting frustrated in the summer months that I cannot wear said pants and said boots in the heat of the summer. In short, being short is a problem.
My teen has never been tall. She was in the 50 percentile from toddler hood through elementary school. At 14 she is almost as tall as I am. She has not had her growth spurt yet. There is hope for her yet. She's a skinny thing so perhaps she won't have the problems her nonskinny mother has had all her life trying to find pants that fit.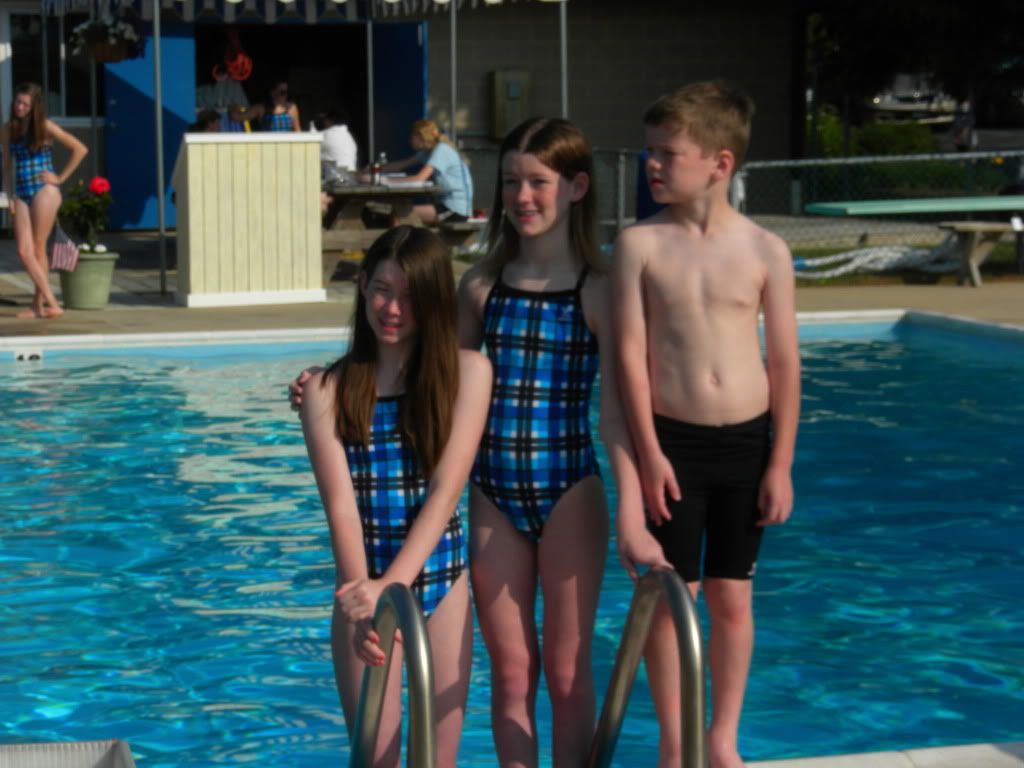 On Saturday my teen reached a milestone. What was the milestone? For the first time in over 4 summers of having the swim team photo taken she was not placed next to her tween sister. For the swim team photo, the kids are placed in height order from tiniest to biggest. As a comparison, my son was one of the youngest kindergarteners on the team last year, but was placed with the 2nd graders based on his height.
My girls were separated by about 10 or so other kids. I was proud of my teen. It is hard to be the same height as your younger-by-two-and-a-half-years sister. I know!