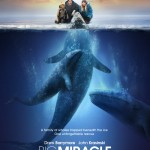 As a little kid living in New Jersey, I recall seeing a couple of movies at the drive in movie theater. The movies were loud and I think one was a James Bond film, Goldfinger(?). Not all that appropriate for kids, really. I have very strong recollections of falling asleep while watching the movie.
As a big kid living in Manchester, England, I saw a scant few movies. Our local movie theater (The Rex in Wilmslow, Cheshire) would show the same movie on the sole screen for weeks and weeks and well, you get the idea…weeks. I saw the original Star Wars a few years after its release in the U.S. In a interesting turn of events, I saw the uncut Rocky Horror Picture Show on British TV when I was about 16…I was very shocked by the movie, but didn't stop watching!
As a college student living in PA, I saw many, many movies through the college's movie program. I very much made up for my movie-light childhood by watching everything from The Godfather to the Gods Aren't Crazy. I watched whatever movie was showing, no matter what the movie was.
As a young dating person, then engaged person, then married person, I watched movies 2 or 3 times a month. While I still watched many, many movies, I began to look closely at my "movie spending" dollars. As the price of movie tickets increased, not to mention the sky-rocketing cost of movie snacks, so did my need to ensure that the movie I planned to see was "worth" it. Out when any comedies. Back in my dating days, I watched movies based on who was in the movie. As I became more budget conscious, I began to read reviews. If the movie received a so-so, lackluster review, there was no way I was spending my hard-earned cash.
To this day, I want to take my family to movies that are well acted, produced, directed, and most importantly have a storyline that is uplifting and positive. We would much rather take our kids to see a film with a good message than one with cheap laughs and jokes. And that is why I am very happy to tell you Big Miracle.
The Big Miracle is inspired by a true story. You may remember the story from a few years back of the small town news reporter, played by John Krasinski, and an animal-loving volunteer, played by Drew Barrymore, who band together with others to save a family of whales trapped by ice in the Arctic Circle. I don't recall the news story, but apparently a coalition of people — Inuit natives, oil companies, the Russian and American military — joined together to free this family of whales from the ice cap.
We'll be catching this movie shortly after it is released. I hope you will too. Read on as I have a giveaway for Big Miracle goodies for you. To learn more about Big Miracle:
Now, here's what you have been waiting for…the giveaway! I have one Big Miracle prize pack for one lucky reader of this blog. The Big Miracle prize pack includes:
a $25 Fandango Gift Card
Whale Plush
a Big MiracleT-shirt
Winning is easy. First, leave a mandatory comment. Second, leave one or more of the optional comments. Remember, you must leave the mandatory comment for the other comments to count. Oh and don't forget to leave your email address in the comment. so I can contact you if you win!
Mandatory Comment — Leave a comment.

Subscribe to Musings from Me by reader.
Optional Comment — Leave a comment.

I was given a Fandango Gift Card to facilitate my review. Prizing is provided by Universal Pictures. The views expressed in this post are my own. I follow the tenets of Blog With Integrity. Giveaway ends February 1, 2012, at 11:59 p.m. Giveaway is open to U.S. mailing addresses only.